International Exchange Students at Lingnan College Visit Plateno Group
On May 2016, Lingnan College of Sun Yat-sen University organized the international exchange students enrolled in the course "China Business Study" to visit the headquarters of Plateno Group, which is located in Haizhu District, Guangzhou.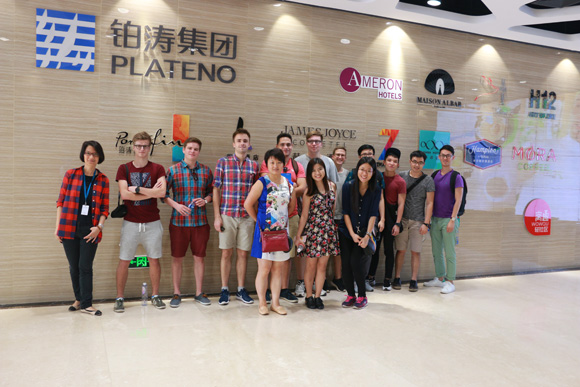 Group photo
Ms. Hu Yibing, Dean of Plateno Business School, briefly introduced the business scope and major brands of Plateno Group to the exchange students and showed them the working area of several departments. During the visit, three brand managers of different hotel brands introduced the brand features and operating status to the students.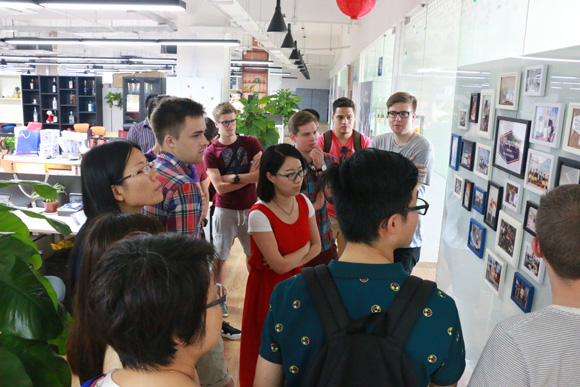 Brand managers introducing the brand development to the exchange students
Afterwards, Mr. Jonathan Hague, Senior Director of Plateno Group, explained the development history, operating ideas and visions of the Group in detail to the students. In the Q&A session, students also made comments and discussed on the profit model, core competitiveness and international business development of Plateno Group with Mr. Hague.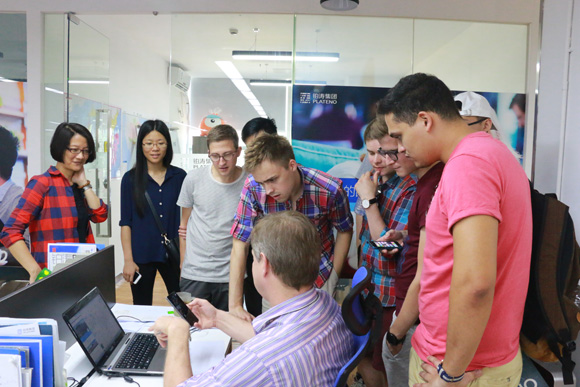 Mr. Jonathan Hague, Senior Director of Plateno Group, discussing with the exchange students
Through this visit, the exchange students gained a more comprehensive understanding of the condition of China's innovative company. They expressed strong interest in knowing their business models, operations and brand development.
Lingnan College receives more than 100 exchange students from all over the world each academic year. Exchange students are eligible for the English-taught courses at Lingnan College. China Business Study is a special course designed for exchange students to have a general knowledge of how China business operates.